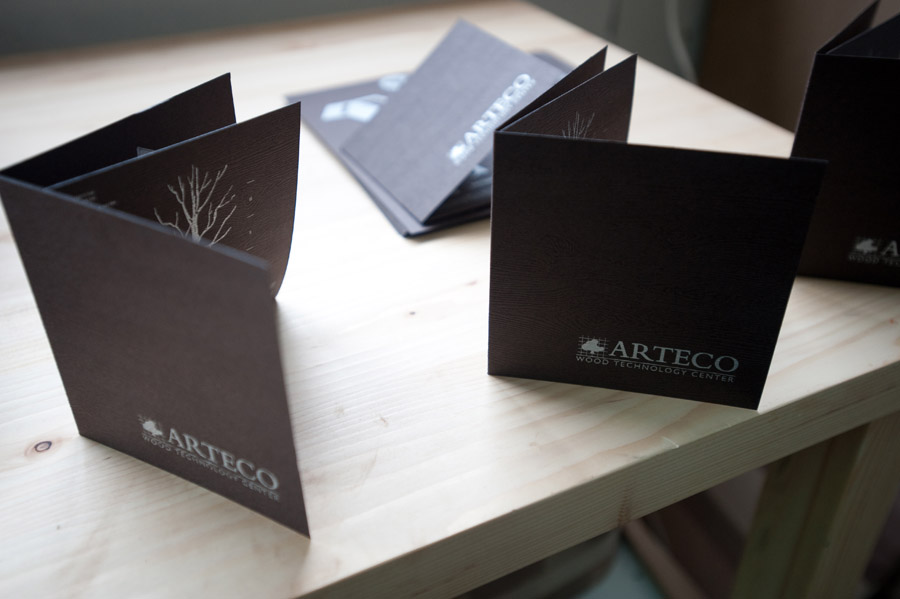 ARTECO Wood Technology Center (Tehnološki centar za drvnu industriju, Bos.) d.o.o. Tešanj was founded in January 2009. The prominent entrepreneur and owner of the company ARTISAN from Tešanj, Mr. Fadil ?ostovi?, materialized his dream of a center where wood processors would be finally offered the required expertise and services to enable them to be more competitive on local and international markets.
---
Problems with
Obsolete technology?
Lack of qualified personnel?
Inability to follow the trends and designs?
Poor surface finishing?
Raw material preparation?
ARTECO offers:
State-of-the-Art 5-axis CNC machining center;
Highly-qualified personnel with long experience;
Design bureau for development, design and production of prototypes;
Contemporary CAD/CAM training laboratory (SolidWorks/SolidCAM);
Workshop for training in surface finishing;
Vacuum chamber for drying/kiln with automatic handling.

All domestic wood processors must start creating genuine and high-quality B&H product and stop exporting B&H timber for a pittance!!!
Fadil Costovi?
All interested companies are given the opportunity to establish cooperative relationship with ARTECO Center and thus, rallied about the most progressive wood industry center in the region enter the markets standing shoulder to shoulder with their competitors.